It takes courage taking this first step and you have already started by looking for a therapist.
Fundamentally we are all unique, creative and joyful, wired for health, growth and healing.
Yet anxiety, depression and stresses, ongoing challenging experiences and reinforced negative thoughts and emotions get in the way of living the life we truly want.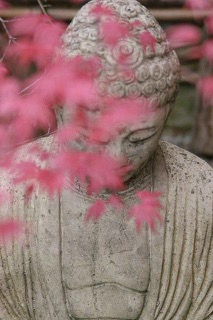 How does psychotherapy help?
Psychotherapy is a journey taken by you and a therapist working closely together on everything that is important to you and exploring new possibilities in a safe environment with trust, respect, openness and strict confidentiality.
Many years ago I learnt that two superpowers of the mind are "Belief and Attention".
Often at a very early age a false sense of self develops, based on core emotional "beliefs" about yourself  that are often distorted, yet defines who you think you are, this affects your sense of self-worth, deeply affects your aliveness, authenticity and the way you live your life.
Psychotherapy helps to change the old wiring and establish new core beliefs about yourself that will help develop Self Compassion and enhance a sense of well being that enables you to live naturally in your true self.
Healing And Change
I believe healing and change takes place through having a present moment experience of actually feeling emotions through-to completion. In other words just talk therapy alone is not enough.
NeuroScience states that in a talk therapy process you will gain insights that are valuable, however change and healing take place when you are able to access the limbic system.
Because emotions live in the body where they are wired into the nervous system a somatic approach working directly with what is held in the body is most effective, as well as working with mindful awareness within the therapeutic relationship.
This somatic way of working strives to help you have a new emotional present moment experience – which is truly… transformative.
The Therapeutic Process
As a therapist I will help you to work through vulnerable feelings or memories in a safe and therapeutic way that will help to heal trauma.
Together, we will decide when it feels safe enough to work with painful emotions or memories that will possibly get activated.
I believe the most valuable contribution is having been involved for many years in my own therapy process.  I have developed a great capacity to open and attune myself with my clients. Also, extensive psychotherapy training in different modalities including a lifetime of practicing and teaching mindfulness practice.
I am empathic, and compassionate, emotionally engaged and have a capacity for deep listening.
I like the metaphor of learning to dance together, see the therapeutic relationship as a dance – following your lead and maybe at times, if you choose, I will be comfortable leading.
To be able to come into the session and bring in all relevant issues and all that is important and meaningful. You may be experiencing stress, anxiety, overwhelming emotions, depression or mood disorders.
This journey that we take together will gradually be undoing painful emotional aloneness.